SNOWFLAKE SCHOOL DISTRICT 5TH ANNUAL NIGHT OF SERVICE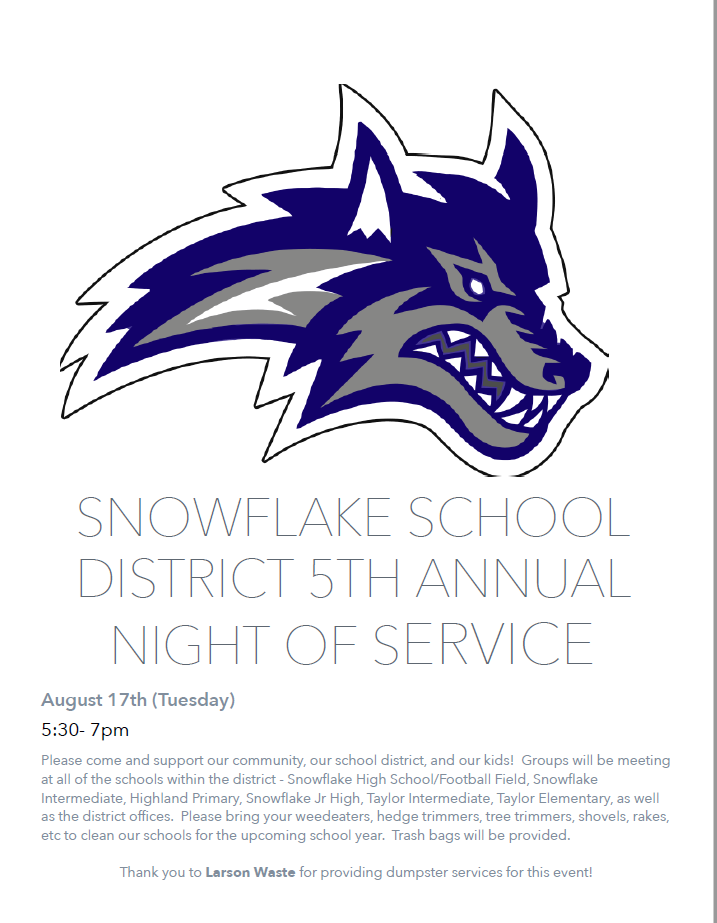 Happy 4th of July!! Have a safe and happy holiday!
This is an "Official" Site for News and Updates for Snowflake Unified School District.
Please check your email for a message from SUSD School Messenger with a link to a short parent survey about our return to school plans. If you don't get the email, please contact Tara Brimhall at 536-4156 ext. 7720, Monday – Thursday (7AM – 4 PM) so she can check that your email contact information is correct. Stay Safe and Healthy!